Tidal Bridge, the product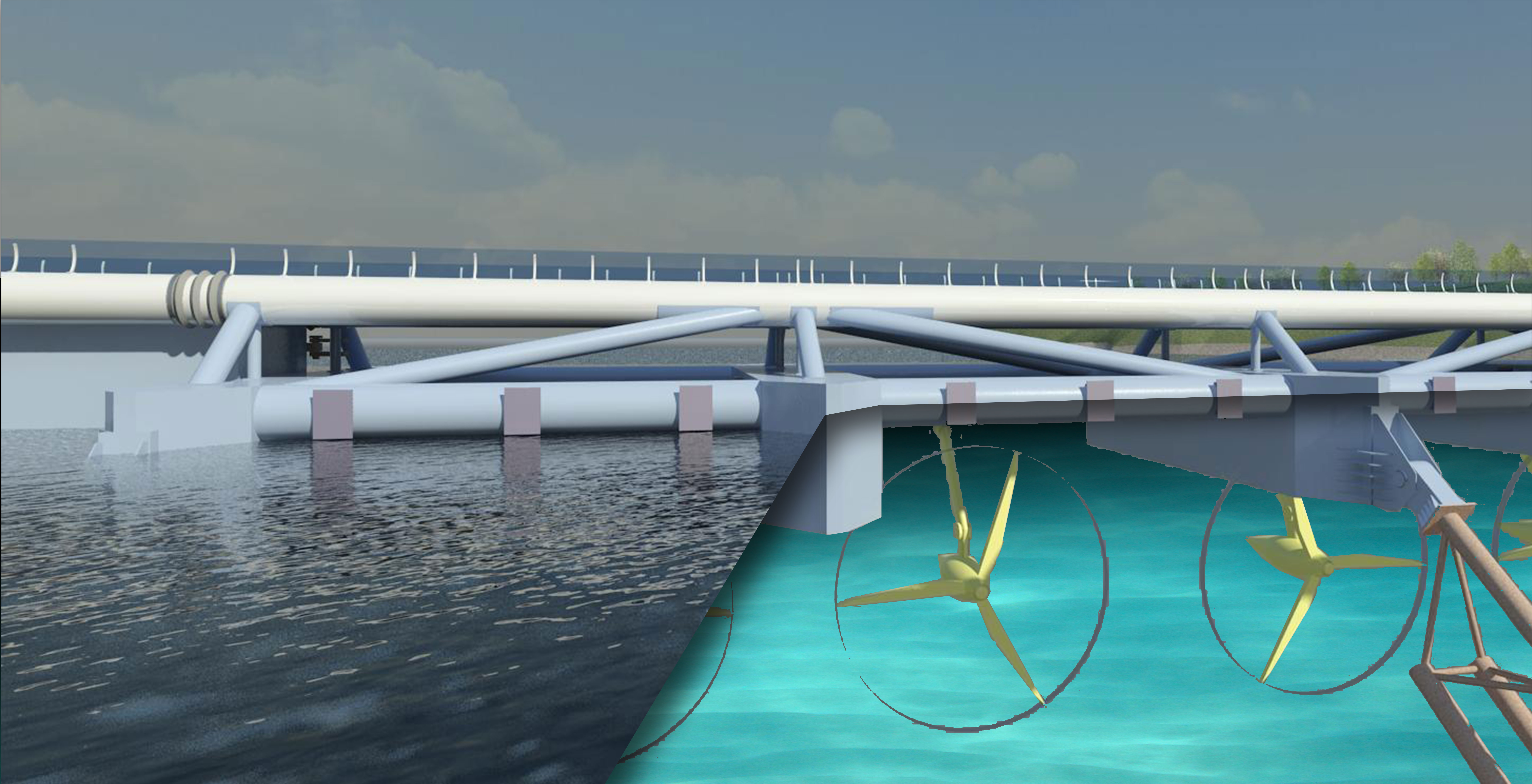 Parties have developed in 2013 and 2014 a new approach to build tidal applications were tidal energy is converted into electricity thereby reducing installation and maintenance cost, increasing the power output and creating alternative uses .
The company will develop and realize tidal projects together with local partners. The shareholders have gained relevant experience in Tidal projects and near shore constructions.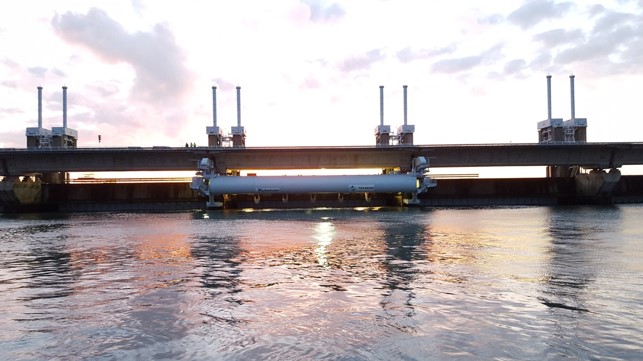 NLG Jetty                                                                                                      Oosterschelde Tidal Power
Papua- New Guinea                                                                                   The Netherlands
The Tidal Bridge is a standard floating element. One element is 100 m1 long, 34 m1 wide and is mainly a steel structure. It can be mounted at the seabed by different kinds of anchoring.

To create a bridge or a tidal power plant the standard elements can connect to each other. The system is independent and modular and can be easily extended.
To generate energy several kinds of free flow turbine can be mounted at the Tidal Bridge depending on the situation and circumstances.
The added value of the Tidal Bridge consists of the reduction of installation and maintenance cost and the improvement of the power output.
The Tidal Bridge will reduce installation and maintenance cost with 40-50% compared to turbines which are place at the sea bottom. This is mainly achieved by the clever concept of using a larger structure to mount multiple turbines on. The electric infrastructure is at the surface and is fully integrated.
The Tidal Bridge improves the power output with 10 -25% because the turbines are placed near the surface where the velocity of the water is higher resulting in a more effective use.