Oosterschelde Tidal Power 2, The Netherlands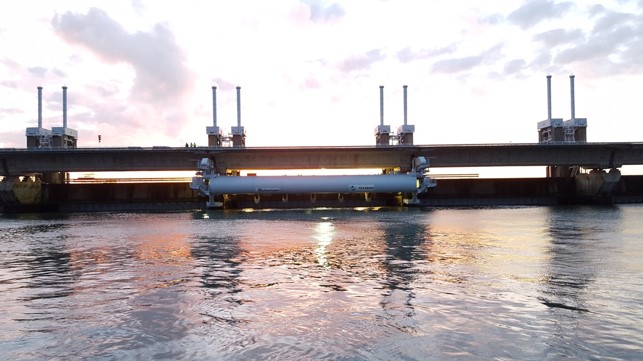 Project
Oosterschelde Tidal Power 2
Location
Opening Roompot #8 of the Oosterschelde Storm Surge barrier, Zeeland province, The Netherlands
Flow velocities
Approx. 4.5 m1/s
Installed capacity
1.2 MW, divided by 5 Tocardo T2 turbines
Power generation
1.4 GWh / year; Energy for 1000 Dutch households.
Project management
Tidal Bridge
Installation
Design & Build in 2015
Full commissioning
June 2016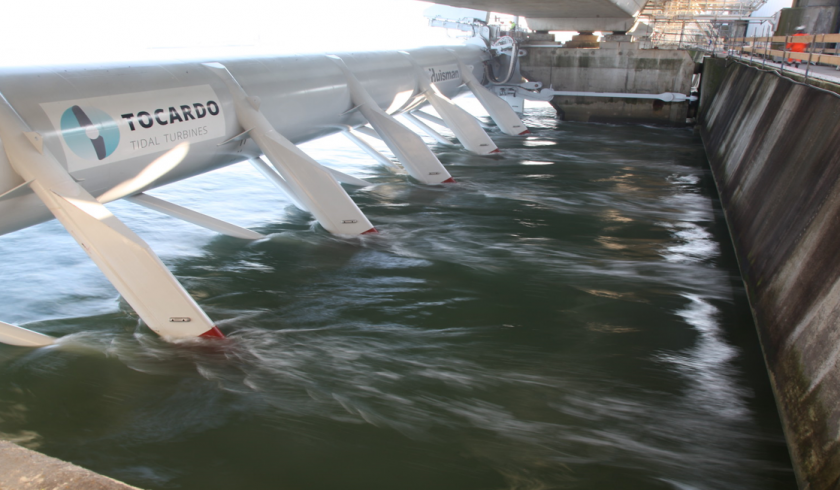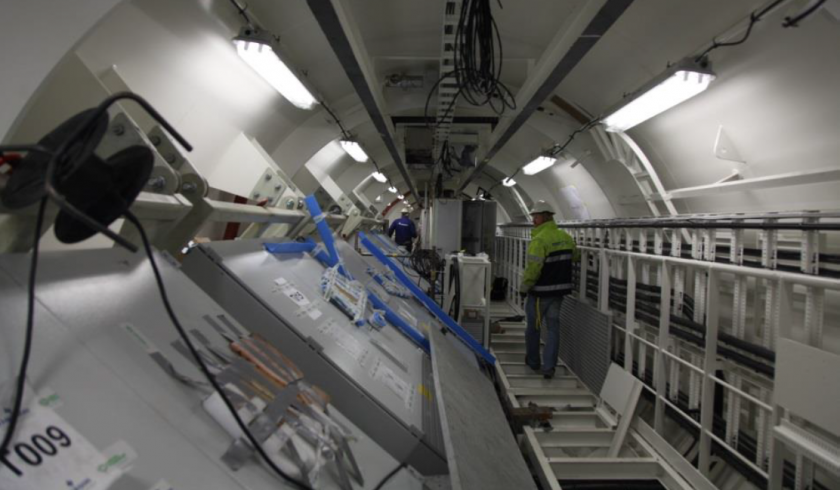 Oosterschede Tidal Power 2
Oosterschelde Tidal Power 2 (OTP2) is a tidal power project in one of the openings of the Oosterschelde Storm surge barrier, which is part of the Dutch Delta Works.
The Oosterschelde is an estuary with the highest tidal movements in the Netherlands. The velocity of the flow is between the 4.5 and 5 m/s.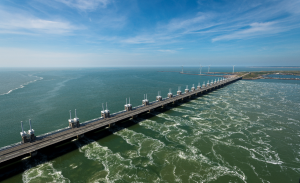 The tidal power project contains 5 turbines of 250 kW installed power each. The total power plant has a 1.25 MW installed capacity, which means power generation for about 1000 Dutch households.
The initiative of the project started by Tocardo and Strukton in 2009. The feasibility study, the preliminary design, permits and the final close were ready in October 2014. The detailed design, production, installation and commissioning were finished in October 2015. The operation phase is the responsibility of OTP2.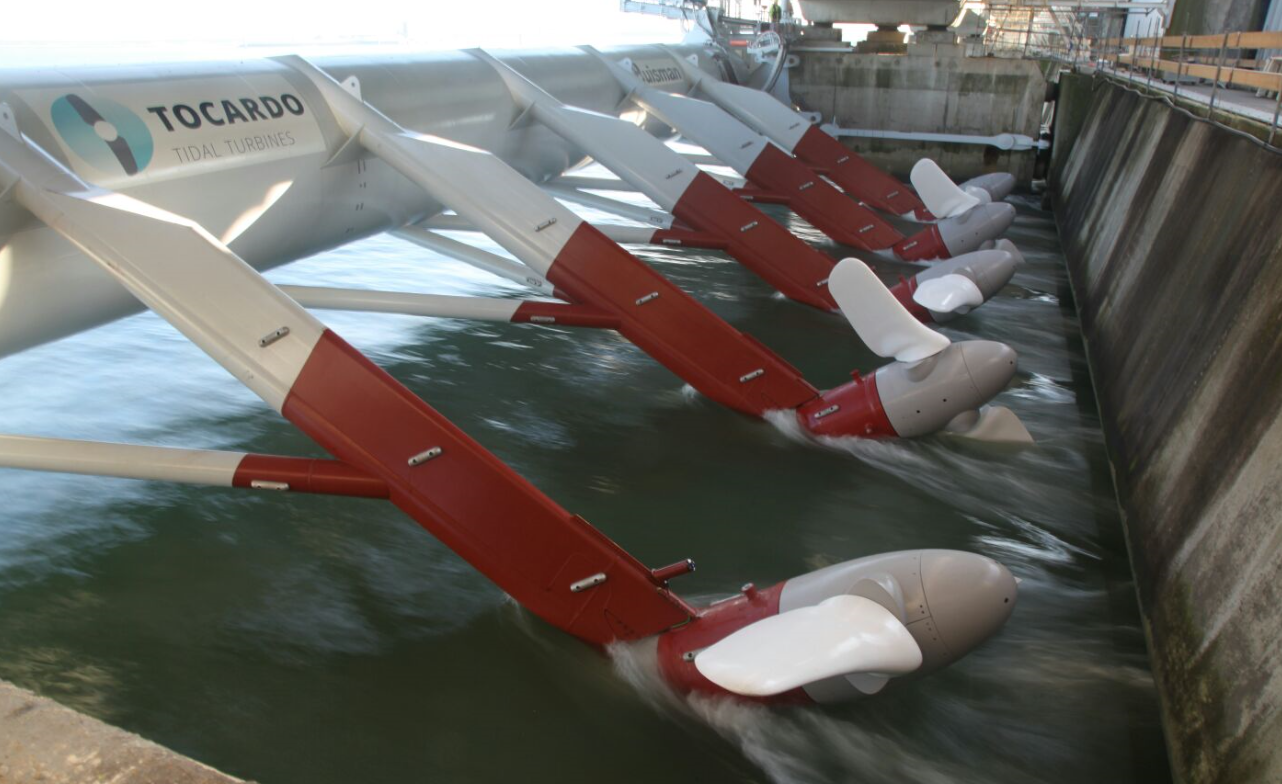 OTP2 used the knowledge and expertise of several partners to make this project possible. Watertransport and installation by Mammoet, steelworks by Hillebrand, elektrotechnical installation by Istimewa
Tidal Bridge was responsible for the projectmanagement, civil interfaces and the overall supervision and coordination of the project.