Tidal Power Plant Larantuka, Indonesia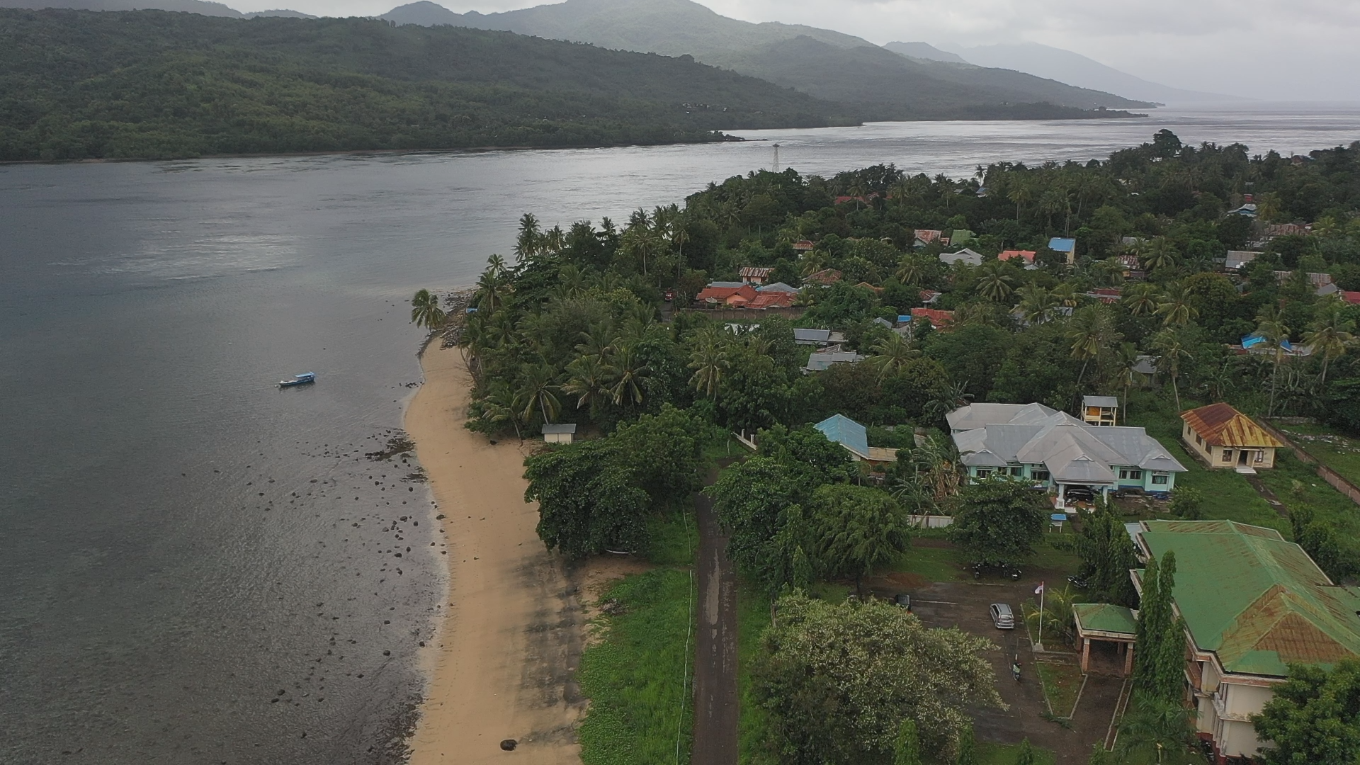 Project
Tidal Power Plant Larantuka
Location
Larantuka strait, Flores Timur, Nusa Tenggara Timur region, Indonesia
Flow velocities
Between 4.5 to 5.0 m/s
Power generation
80 GWh /year
Estimated budget
USD 225 million, Tidal power plant including surrounding works
Tidal Power Plant Larantuka
The Tidal Power Plant Larantuka is a tidal power project in Larantuka Strait in the region of Flores Timur, Nusa Tenggara Timur province, Indonesia.

The Larantuka Strait is a seastrait  with a width of one kilometre and with the highest tidal movements in Indonesia. The maximum velocity of the flow is between the 4.5 and 5.0 m/s. The interesting harvesting area is in the middle of the strait and is 400 m1 long.
The Tidal Power Plant Larantuka project includes the construction of 4 Tidal Bridge elements with 32 Fishflow Tidal Power turbines attached to it.

In addition to the Tidal Power Plant a civil bridge will be included to create a road connection between the islands of Flores and Adonara. Land reclamation is planned on Larantuka for a smooth transition from the bridge to the land.
To give the project a specific regional character, a kind of "whale" structure is placed on both civil bridges.

Catholic elements are also included in the total design because the Flores Timur region is predominantly Catholic and known for its Easter processions. Local batik motifs have been incorporated into the railings of the bridge. The architectural sketch design was made by students from Udana University of Kupang.
The project was presented as an unsolicited proposal in December 2015 to the former governor of Nusa Tenggara Timur province. With this Tidal Bridge proposal a long-term wish of the region is fulfilled. The desire for a fixed connection between Flores Timur and Adonara.  "A bridge that improves the standard of living and the self-sufficiency of the region".

During the feasibility study and connectivity study, the project even received the status of designated National Strategic Project of Indonesia, emphasising the national interest.
With the acceptance of the project, the project enters the final phase of its development. The execution of the environmental and social impact assessment (ESIA / AMDAL study) has already started and further contracting is on the way.